Zero turn mowers, residential, commercial and industrial mowers for sale in Mountain Home Arkansas, at Mower Warehouse.
Ferris Mowers feature the coil spring suspension, come check out our smooth ride today!   

Patent pending.
Your source for new and used riding mowers serving anywhere in the USA, and delivery to your door out of the area, saving you hundreds in taxes* (for deliveries outside of the Arkansas area)
Ferris Zero Turn Mowers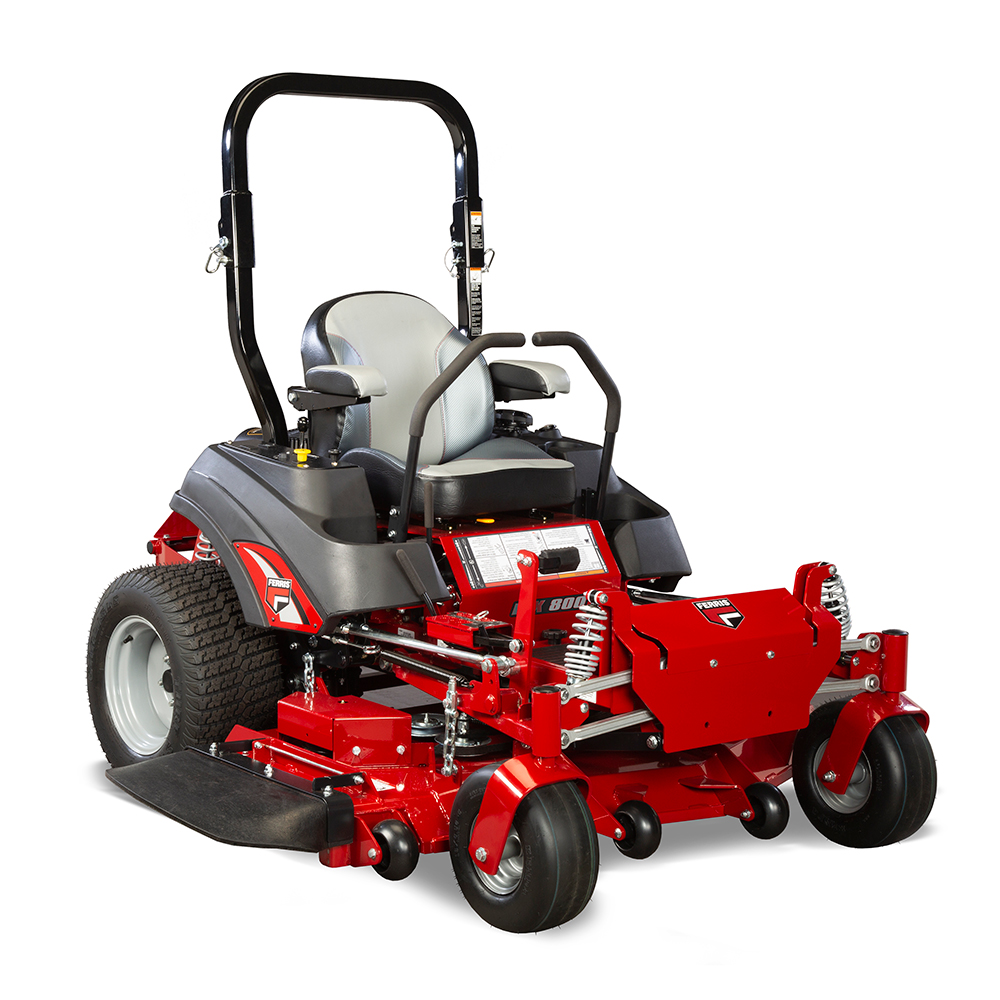 Ferris zero turn mowers are a preferred choice among landscape contractors. When you have a lot of ground to cover and productivity is key, a Ferris zero turn mower with suspension technology is the best choice. From our top-of-the line IS 3200Z to our excellent value and compact 400S, we have several models to choose from. Click on a product series below to learn more.
When it comes to selecting a Ferris zero turn mower, consider the size of your yard and how many obstacles you must mow around. Large deck size = shorter mow time, small deck size = easier to maneuver around obstacles.
ISX™ 3300 Zero Turn Mowers
Starting At: $14,699.00
Engineered to increase efficiency and comfort with the Forefront™ Suspension System, and premium high-back suspension seat
Starting At: $13,999.00
Includes HydroGear®

 

ZT-5400 Powertrain transaxles for improved dependability and increased performance.
Starting At: $17,149.00
Offers diesel-power with premium features including the iCD Cutting System for the best quality cut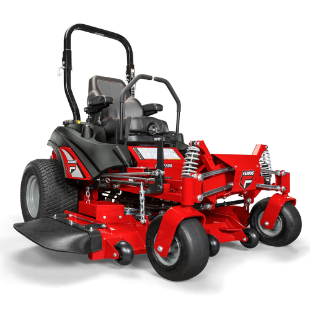 ISX™ 2200 Zero Turn Mowers
Starting At: $11,549.00
An adjustable cut height gives you the power to take control and create perfectly curated landscaping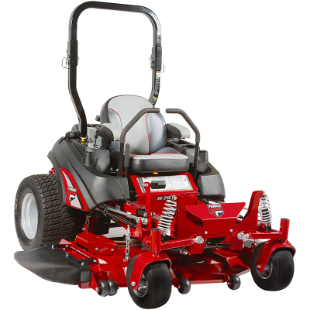 Starting At: $9,799.00
Enjoy the comfort of a patented suspension system and smooth controls for precision and productivity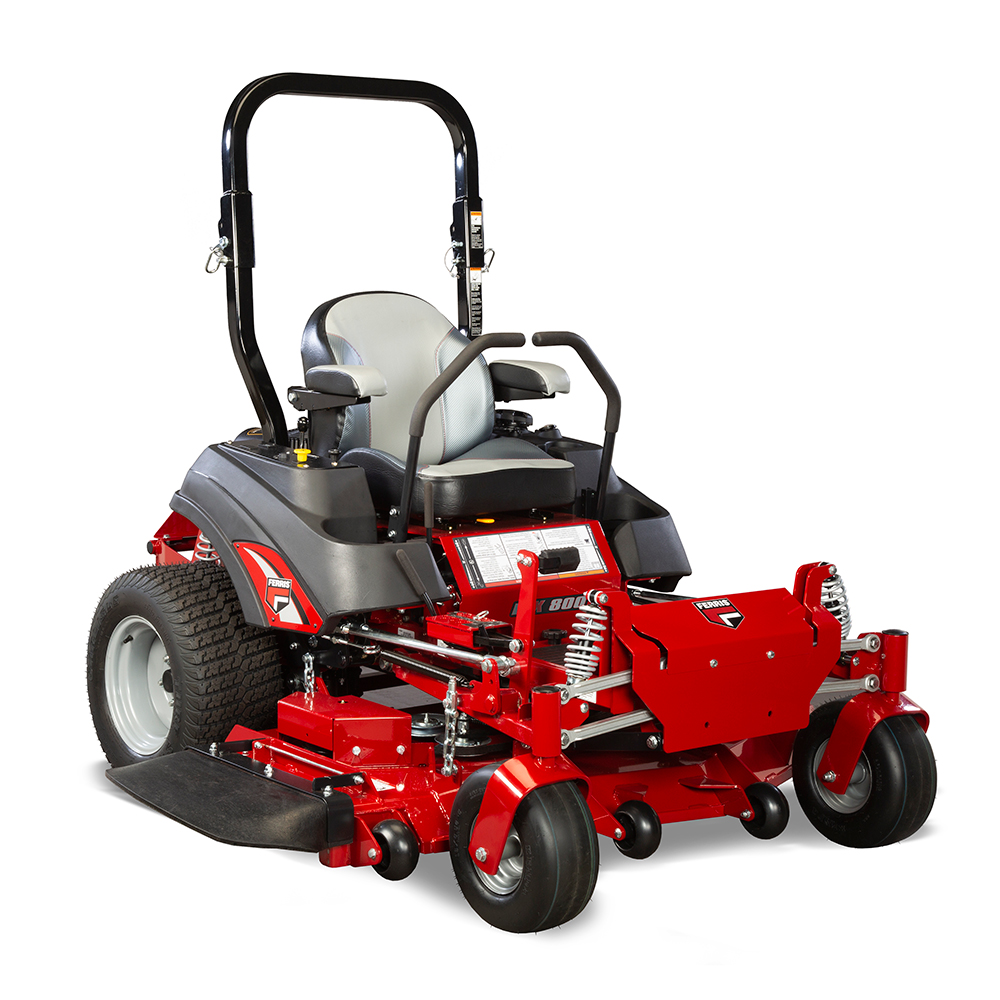 ISX™ 800 Zero Turn Mower
Starting At: $7,799.00
Features iCD™ cutting system for the best possible cut and ForeFront™ suspension system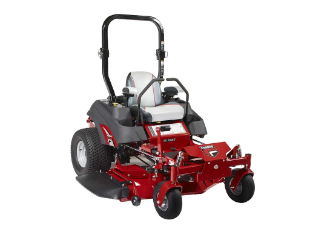 Starting At: $7,049.00
Features iCD™ cutting system for the best quality cut and a foot-operated deck lift to easily adjust the height of cut.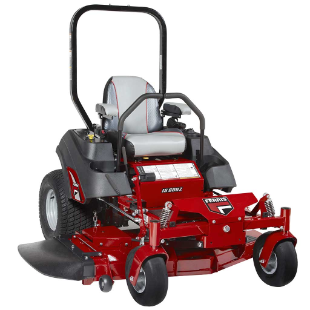 Starting At: $5,999.00
Get the most out of your zero turn with suspension for comfort and heavy-duty turf-friendly tires for all kinds of terrain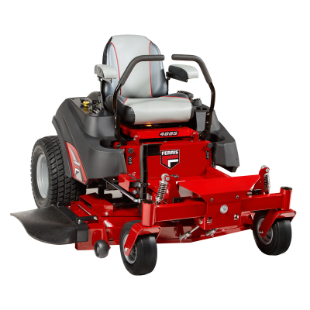 400S Zero Turn Mower
Starting At: $6,649.00
Affordability and durability make this premium machine great for the everyday landscaper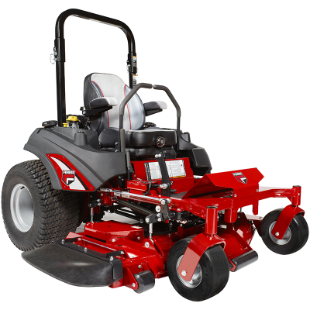 F320Z Zero Turn Mower
Starting At: $12,199.00
Up to a 6' cutting width and features 26" turf-friendly tires for tough terrain and Hercules™ II spindles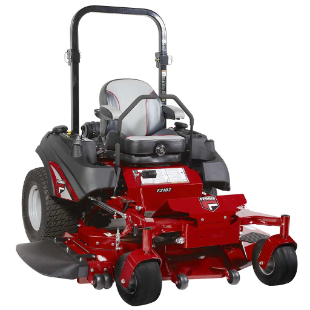 F210Z Zero Turn Mower
Starting At: $9,599.00
Features premium components including the premium seating for comfort and accessibility for easy service and cleaning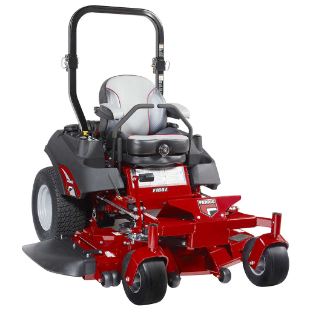 F160Z Zero Turn Mower
Starting At: $8,299.00
Features iCD™ cutting system with precision in mind and ground speeds up to 10 mph to get the job done faster and efficiently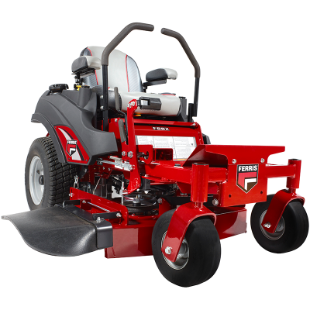 F60Z Zero Turn Mower
Starting At: $5,249.00
Have the power you need to get premium lawn care but the compact lightweight size for easy maneuvering
Whether you're looking for a diesel zero-turn, a propane-powered mower, or a traditional gasoline engine, Ferris has the right mower for you.
Features
Forefront™ Suspension System
The system utilizes four upper and lower control rods and mower-specific shocks that ensure the front caster bearing remains vertical through the full range of travel. This controlled motion results in a smoother ride, more precise tracing of the terrain and an improved cut.
Ride-On Mower Warranties
Coil-Over-Shocks and all suspension-related components are covered for 5 years (60 months), for unlimited hours. We are committed to providing performance, productivity and durability.
Redesigned Rear Bumper
The redesigned rear bumper provides additional ground clearance for moving over curbs and loading trailers. Higher side walls protect the engine while maintaining easy service access.
500 Hour Oil Change
Vanguard™ Engines with Oil Guard System reduce maintenance time and costs by up to 60%.**
Drive System
Dual, commercial Hydro-Gear® ZT-5400 Powertrain® transaxles deliver unmatched power and durability.
Premium High-Back Suspension Seat
Mow in superior comfort with arm rests, multi-position head rest, adjustable lumbar and seat recline
Adjustable Cut Height
Foot-operated deck lift, with adjustable pedal, can change cut height in 1/4″ increments from 1.5″- 5″.
Hercules™ II Spindles
Hercules™ II spindles; 10″ dia. cast-iron with industrial double row angular contact ball bearing with 1 3/16″ dia. shaft. Contact ball bearings with 1 3/16″ dia. shaft.
Cut your lawn faster with the easy to use, easy to own SZ Series Zero Turn Riding Mowers. Featuring either a Briggs & Stratton® Intek Twin Cylinder Engine or a Kohler® KT7000 Series Twin Cylinder Engine, these mowers are packed with the power you need. Premium user-friendly features keep you riding smoothly and comfortably including: the duel EZT hydrostatic transmission, an electric blade engagement system to turn blades on or off, convenient deck wash and an ergonomic, padded lap bar with an adjustable cushioned high-back seat. All with a 3-year limited warranty. 
Snapper Pro Commercial Lawn Mowers & Landscaping Equipment
MONDAY-FRIDAY 8AM - 6PM.   SATURDAY: 8AM-12 NOON.
Like us on Facebook or give us your review
@ https://g.page/mowerwarehouse/review?rc